About the Wind Farm
White Rock Wind Farm is located in the New England Tablelands approximately 20km west of Glen Innes and 40km east of Inverell. The wind farm is located at the junctions of the Glen Innes, Inverell and Guyra Shires. The wind farm is south of the Gwydir Highway.
The NSW Government has approved construction and operation of up to 119 wind turbines and the project is being constructed in stages.
Stage one of the project consists of 70 turbines, producing 175 MW of clean renewable electricity which is enough to power approximately 105,000 NSW homes annually. Stage 1 of the project is now operational.
Stage two of the project will consist of up to 48 turbines, producing up to 202 MW of clean renewable electricity. Planning for Stage two is currently underway.
Latest News
The White Rock Wind Farm team aims to keep the local community informed about the project, including any significant activities or events, and community initiatives.
If you have any enquiries about the project  please contact us and one of the project team members will get back to you shortly.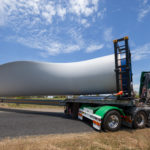 STAGE TWO
To account for emerging turbine technologies and improved efficiencies in site design, a modification application has been submitted to the NSW DPE.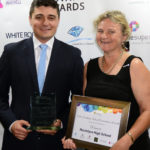 COMMUNITY FUND 2019
Applications for a share of this year's $179,375 White Rock Wind Farm Community Fund are now under review. The fund will be on offer each year.